Carida
From LCARS
Carida
Astrographical
Quadrant:

Alpha

Sector:

Aucterus

System:

Aucterus

Suns:

Aucterus

Rotation period:

23 hours

Orbital period:

325 days

Physical
Class:

M

Atmosphere:

75% Nitrogen, 14% Oxygen, 5% Carbon Dioxide, 6% assorted gasses

Climates:

Dry

Primary Terrain:

Rocky, plains

Points of interest:
Societal
Population:

approx. 35,000 (32,500 Cardassian) (2,500 Federation Citizens)

Major imports:

Prefab shelter, assorted colonization gear

Affiliation:

Disputed - Federation & Cardassian

[ Source ]

Former Federation Colony, annexed and invaded by Cardassian Union 240909. Located "north" of traditional Cardassian space in the previously unclaimed Aucterus Cluster, Carida sits in an uncomfortable region of space surrounded by Cardassian, Federation and Breen influence.
History
Post-Invasion
After a surprise invasion by the Cardassian Union in the fall of 2409 the Federation opted to cede political and legal jurisdiction of the Carida colony to the aggressing Cardassians in an attempt to appease a new and unpredictable Cardassian regime. In the months following the rescue and evacuation of the majority of Federation citizens, many colonists opted to stay on the planet and retain their sizable crops and lucrative business contracts despite the handover to Cardassia, ignoring the strong recommendation of Starfleet. Of the nearly 15,000 original Federation colonists roughly only 2,500 remain. While the region of the planet subjected to initial Federation colonization are now bordered and patrolled by Cardassian troops, Cardassians have kept most of their post-negotiation promises of peace and have (for the most part) respected the old colonists' sovereignty.
Weather
Updates incoming...
Terrain
Slightly rolling hills of empty prairie and countryside mark Carida as a possible agricultural breadbasket for any civilization willing to dedicate the time and resources to maintaining such a remote colony.
Studded with small mountain ranges near the west and east coasts of the mega-Continent Aulerous, Carida boasts a wide variety of sinkhole mining opportunities.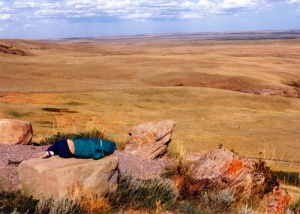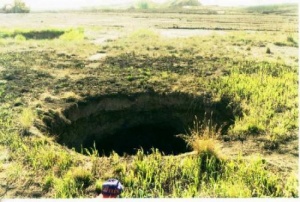 Fauna and Plant life
Updates incoming...
Economy
Updates incoming...
Notable Events
Former site of a Federation Colony. Attacked and occupied by the Cardassian Union on SD 241001.19
USS Intrepid was destroyed on SD 241001.24 in orbit leaving numerous crew members, including Rob Lansine on the surface with the refugee Federation colonists.