Science Lab - Deck Layouts
From LCARS
---
[ Main Page ] [ Science Department ] [ Starfleet Science ] [ Starship Departments ]
---
Hazard labs
The Hazard Labs are present on most starships and starbases. This is where life threatening contagion research is done. In most Cases the Hazard labs have isolation systems that lock these labs separate from the rest of the ship or station.
The interlock in the diagram below shows a series of pressurized doors and a decontamination room. (Picture by: Arcos)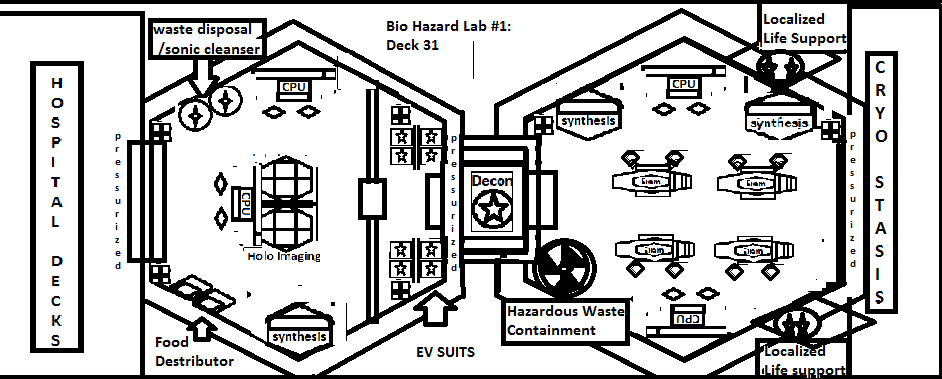 Chemistry labs
The Chemistry Labs are usually present on just about every ship and starbase. In most cases this lab is utilized to support chemical synthesis and assist medical if hazard labs are not present or require additional labratorys.
The image pictured is an early image, with chemical shower revisions may be available. (picture by Arcos)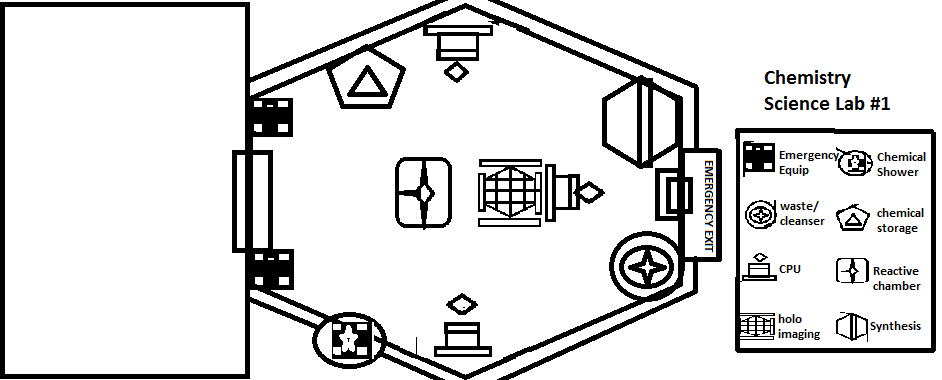 ---
---
[ Main Page ] [ Science Department ] [ Starfleet Science ] [ Starship Departments ]
---