Erin Kryton
From LCARS
Lieutenant Erin Kryton Vance
USER ID: 6586
NAME: ________________________________________________Erin Kryton Vance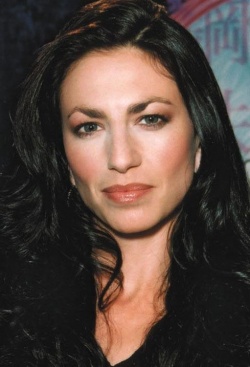 RANK:

Lieutenant SD 240712.11

SIMULATION: USS-Timmis NPC
ASSIGNMENT: No Position
STATUS: Active



PHYSICAL ATTRIBUTES

RACE: Sebacian
AGE: 27
GENDER: Female
HEIGHT: 6.75m
WEIGHT: 65 Kg
EYE COLOR: smoky gray
HAIR COLOR: Black



PERSONAL INFORMATION

BIRTHPLACE: Omaridin, uncharted space
MARITAL STATUS: Married
PARENTS: Unknown
SIBLINGS: Unknown
PERSONAL QUOTE: Get them before they get you!



ACADEMY TRAINING

The following is a record of courses at the Academy which Lieutenant Erin Kryton Vance has passed.


| | Basic SIMGuide (E-Mail) |
| --- | --- |
| | History SD 240607.16 |
| | Science: Astrophysics SD 240608.09 |
| | Science: General SD 240608.09 |
| | Senior Officer's Training SD 240611.09 |
| | Operations |
COMMANDATIONS:

Science Award SD 240701.28


Science Award SD 240701.28


meritorius service award ribbon SD 240709.17

meritorius service award medal SD 240709.17


Academy two year service Ribbon SD 240810.15


Andrew burgen award for USS-VindicatorSD 240709.26


PREVIOUS POSTS

ASciO - USS-Vindicator

BACKGROUND:

Erin has had a very busy life up till now. She has been traveling the galaxy and seeing things others could only dream of. She joined the Federation to work for peace and use her knowledge as a Scientist to their advantage. Hopefully she could find her place and help find peace. Erin became aware of Lt Vance's feelings as soon as she stepped onboard the Vindicator. It wasn't long before they became close and eventually Lt Vance popped the question. They were maried on the happy date of 240707.08 by Captain Thompson on the USS VIndicator. A lot of distinguished guests attended their wedding.
ERin and her husband went through a couple of missions in which Erin saved James' life a couple of times. They soon found theirselves to be parents soon as Erin became pregnant with their first child Being Sebacian, Erin's gestation time was a third of normal human beings due to the genetic modification in her species and the fact that she was a soldier. During an encounter Erin went into labour and her son Kyle was born on SD 240710.14. The help of JAmes was called in and through a type of mindmelt Erin shared her pain with her husband, making him an integral past of the birth.
MEDICAL HISTORY:

No serious illnesses Fazer-burn on her left shoulder from a battle with the Borg on one of her wonderings.

OTHER NOTES:

SD240710.14 Gave birth to a healthy baby boy named Kyle.

User:LtCmdr Jane Watkins