Stormy O'Brien
From LCARS
Stormy O'Brien
Biographical Information
Homeworld:

New Orleans, North America, Earth

Species:

Human, Indigo Child

Gender:

Female

Birth:

November 1, 2383 (age: 37)

Siblings:

6 Brothers, 3 Sisters

Physical Description
Height:

205.08cm (5'2")

Weight:

56kg

Hair:

Auburn

Eyes:

Violet-Blue

Political Information
Affiliation:
Posting:
Position:

Commanding Officer

Rank:
Played By:

Stormy

[ Source ]
Service Record
Assigned to USS Cortana 240806.04

Chief Science Officer
Executive Officer
Commanding Officer

Assigned to StarFleet Academy

Command School
Training Instructor SOT
Senior Instructor SOT/XOT
Professor SOT/XOT/CO
Acting Cmd School Dean
Acting CMDT
Cmd School Dean
DCMDT Star Fleet Academy
Ranks and Promotions
Starfleet Academy Awards
Given by Cmdt Jim Scott




SD 241208.30
.
.
Friendship award
SD 241208.30
.
Atlass Cross for Service
SD 241208.30
Personal History
FAMILY
Parents

Father: Captain John Michael O'Brien Retired.
Mother: Lilly Aoife Dal Cassian
Brother(s)

Father Kevin James O'Brien-43
Commander Merrick John O'Brien-40 CMO USS Wellington
Liam Aidan O'Brien -37 Chief Steward O'Brien Vineyards
Duane Odell O'Brien- 34 Wine Maker
Tracy Ian O'Brien -31 Architect
Lt. Colonel Gavin Desmond O'Brien-22 Wing Commander USS Midway (Stormy's Twin)
Sister(s)

Siobhan Marie -20 Art Major LSU
Kiley Ann -18 StarFleet Medical Academy
Reagan Erin -13 is happily undecided.
Family of Notabilty
CMO Dr.Etain Dal Cassian retired.

Served on USS Savannah Baton Rouge Class NCC 1429
Great Grandmother –94 years young

CMO Dr. Mackinsey O'Brien retired.

Great-Grandmother 104 years young

CMO Dr. Tiarnan Owain Dal Cassian Retired.
Captain John Michael O'Brien Retired.
CMO/Commander Merrick John O'Brien

currently serving aboard the USS Wellington. Older Brother.

Lt. Colonel Gavin Desmond O'Brien

Starfleet Marine USS Midway.(Twin Brother)
Physical Description
Ivory complexion, her eyes are violet-blue they appear to hold ancient mysteries of the universe. Full lips, long auburn hair, and freckles over the bridge of her nose. Petite, athletic build.
Personality & Traits
General Overview
Stormy Caitlynn O'Brien is self-reliant, responsible, fun loving, sassy and brilliant. A quick study with strong intuition. Thinks both in the box and outside of it. She's team player who's not afraid to take the lead when necessary. She'll ask the hard questions and expect answers. Questions all authority but follows orders to the letter. Loyal
Stormy comes from a long line of Starfleet Officers and crewman. She joined Starfleet when she was 19 as commissioned officer.
Strengths & Weaknesses
Strengths:

Love of family, Loyal, Diplomatic skills, survival skills, and an curious open mind.

Weaknesses:

Curious open mind. Issues with travel by transporter.
Ambitions
To show no fear in the face of the enemy, to be brave that her God and family will love her. To speak the truth always even if it may lead to her death, to safeguard the helpless and to do no wrong. The above tempers her desire:
To make a significant contribution to Science.
To discover the history of the people, culture, motivation and the intent of the alien who invades her life far too often.
Hobbies & Interests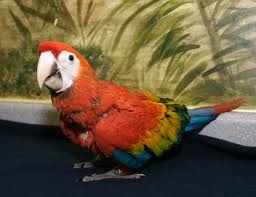 Maximillian aka Captain Max. Max adopted Stormy.
Sailing
Quirks: She talks to inanimate objects and to Max.
Quotes: "Science is not only compatible with spirituality; it is a profound source of spirituality."
-Carl Sagan-
History
Stormy comes from a big bustling Irish family. John and Miss Lily celebrated their 50th anniversary this year. Stormy is oldest girl in a family of twelve. -Responsible, fun loving, sassy and brilliant. A quick study.
Her immediate family resides on a vineyard and farm just outside of New Orleans. As a child she played with her brothers and sisters and went to school in the kitchen where they were taught by her mother, father (when home on leave) and great -grandparents. Education began early in life in the O'Brien home.
From her father she learned to show no fear in the face of her enemy, to be brave and upright that her god will love her. To speak the truth always, to safe guard the helpless and to do no wrong. From her brothers and sisters –diplomacy, to remain cool under fire, to stand her ground and survival skills. From her great-grandma Etain to speak fluent Klingon and Vulcan. She thinks the Vulcan's are highly illogical. Stormy picks up languages with ease. (The mun does not.)
Her family are her greatest teachers, closest companions, and harshest critics. Most of the Family O'Brien keep their feet on planet earth but a few of them had stars in their eyes from birth and saw far beyond the horizons of Earth. Stormy was one of those. With her grandfathers sextant she plotted the stars and discovered her calling.
At age 11 Stormy was chosen from a pool of applicants for a two-year school at an Observatory in the Amazon Rain Forest, by day the children learned about animal husbandry and released parrots and other wildlife into the forests. Except for Max. No one could make him leave the camp. He just kept coming back. He adopted Stormy. (Max is an 11 year old scarlet macaw parrot that goes nearly everywhere with his Stormy.) At night she learned Astronomy and astrophysics.
While studying in the Amazon a Starfleet recruiter took note of several children and impressed by two. She's pretty sure family and friends had something to do with a recruiter finding them. Stormy had her first encounter with an Alien race there also. She doesn't talk about it often and would like to forget about the experience. The Alien waits and watches.
The fall following graduation from the Amazon Observatory found her engrossed in studies LSU. In her free time Stormy loves to sail- to plot by the stars sometimes she would just lay in the bottom of an old flat bottom boat and float along the bayou looking up at the stars thinking on theories the professors taught in school. It is said that she wrote her thesis while adrift. Four months before her 18th birthday, Stormy graduated Magna Sum Laude.
Then off to Starfleet Academy where she excelled in the fields of Astrobiology, Astrophysics, Paranormal Science and Xenon Philosophy. She rose in rank slowly because of her studies and then teaching. By her 21st birthday, Stormy attained a double PhD in Astrobiology and Astrophysics with a minor in Xenon philosophies She can plot a map through many different star systems while debating the creation of the planet and system.
Education
2386 - 2391 Home School
2391 - 2393 Botany/Ornothology Program
Peru, Brazil, Northern California, Oregon and Washington.

Hands on experience for kinesic learners re-introducing 18th-20th century plants to the rainforests.

2393 - 2395 Youth Astrophyics and Miscellanious programs

Starbase 240 Kohlan System Astrophysics and Xenobiology Programs.
Vulcan Academy of Science Program for Gifted Children of the Federation.

2395 - 2397 Youth Challenge

Leadership program
Volunteer Service

2397 - 2401 University of Louisiana at New Orleans
StarFleet Academy