User:Ariyen
From LCARS
Lori
Biographical Information
Alias:

Ariyen, Lyra, Mira, Lexi, and Aludeni

Birth date:

2-4-1982

Age:

30

Birthplace:

Nashville, Tn

Residence:

The Shoals of Alabama

Marital Status:

married

Contact Information
Email:
Forum Name:

Ariyen

Yahoo:

trek2here

MSN:

Acatgotkalin

Gmail:

LadyLori - Also has g-talk & g-voice.

[ Source ]
I play...
Captain Mira Raadi in UCIP's Academy
Captain Raadi is a Basic SIMguide Instructor.
She is now also the Basic SIMguide Dean for the Basic SIMguide Instructors.
More information will be on Mira Raadi.
Rank changed from Professor to Captain.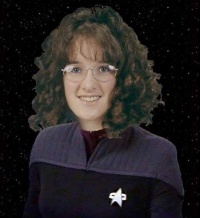 Also, I play...
Lieutenant Ariyen Ludeni Bailey
She is a Chief Science Officer aboard Atlantia.
Lieutenant Commander Mira Rodanthe
She is a Chief Science Officer aboard Archer.
Civilian Lily Bailey
She is a civilian, location unknown.
Lieutenant JG Lyra Nesbith
She is an Assistant Chief Science Officer aboard Cortana.
As Lyra and joining the Cortana. I won the Newcomer of the Month Award.

I have achieved the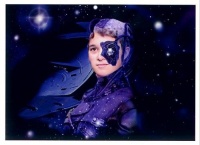 Some of my other characters in this simulation group are dormant. --Ariyen

Character Template used on Ariyen Bailey and others.
My Proposals:
Policy for the wiki: Ignore all rules, Signature
Guidelines for the wiki: Userspace and Assume Good Faith
I found the policies and Acts and uploaded them.
They can be found here -> User:Ariyen/Bylaws
The constitution of UCIP is here -> User:Ariyen/UCIP-Constitution
The about me page of UCIP is here -> User:Ariyen/UCIP-About